City House Apartments
Where history and modern style fuse to create the ideal living atmosphere. Here, people are linked not just by rail, but by the energetic pulse of local community life. City House is a well-connected living hub nestled in the heart of Colorado's most eclectic metropolitan paradise. Everywhere you turn, you're surrounded by the best food, history, and street tunes that Denver has to offer. You've found your cool, accessible, and unique downtown Denver apartment home.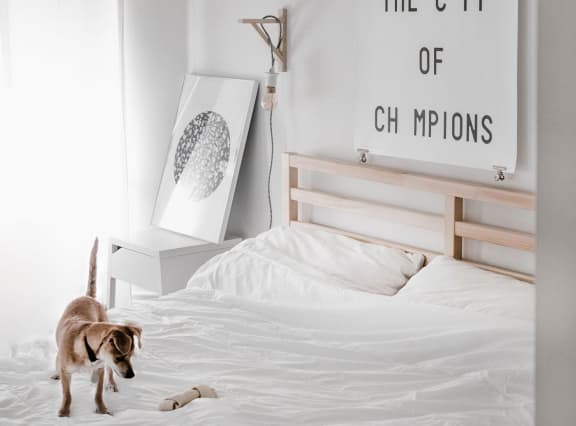 Start Your Search
Come Home
Your life is bold, progressive, and unconventional. You need a living space that fosters your inner creativity. City House Apartments is more than a place to live. It's a lifestyle. Come home to creative and exciting. Come home to City House. End your search for the ideal living space today.
Style that Inspires
The Fusion of History and Modernity
You can't fully appreciate the present unless you're aware of the past. At City House you get the best of both worlds. Our edgy, modern apartment designs are firmly rooted in one of Denver's most historic neighborhoods, and provide a refreshing splash of style against a backdrop of notable landmarks. The impressive Oxford Hotel, Black American West Museum and 19th Street Bridge are just minutes away from City House and can be reached by foot or rail. Museums, old pubs, and charming aged churches hold their own amidst sprawling high-rise buildings, and shiny new hotels. It's this unlikely marriage between the old and the new that makes the area surrounding City House apartments so unique, and attractive.